Went to school today for orientation again. I woke up at 7am++ in the morning, but we still got there late -__- I was
late
!! Actually I'd planned not to go in. But since I already in the school, then why don't I just go in? lol. So yea, I went in. Luckily I was not the latest one! heheh. And I kinda regret to go. I went was because of I worried about I will miss something important. But after 2 hours sitting there, I think I was wrong -__- So I'd skipped another class that start from 2am to 4am.
Shhhhh
. hehehe.
So, that's all for today? Of course
NO
.
We planned to go for a movie? but before that, we gotta take our lunch first as we're already
hungryyy
:3
On the way going home, we've passed by Batu caves. And guess what? We had a
superb sudden plan
to
Batu Caves!
lmao. Yeah, we are so
craziieee
:D hahah.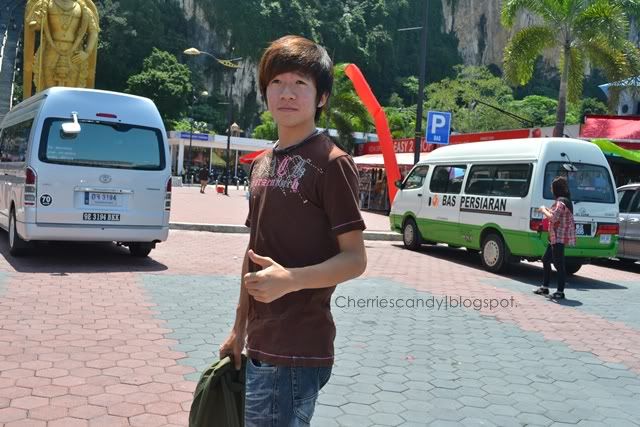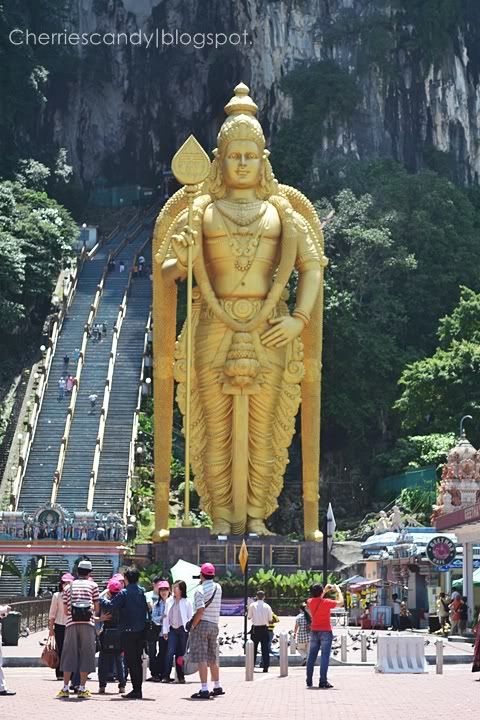 We've ran thru the swarm of dove. hahaha. Its fun when you're running thru them, and you'll see they all fly away! haha :P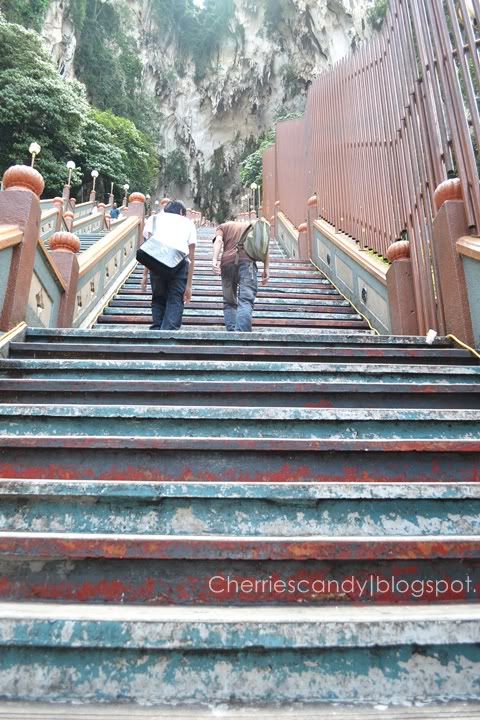 Actually we just plan to go and have a look instead of walk up. But since already on the stair, so just go! hahha.
Yanyee wasn't follow. She insisted on staying there but not going up -__- so yea, we three crazie decided to go up! LOL.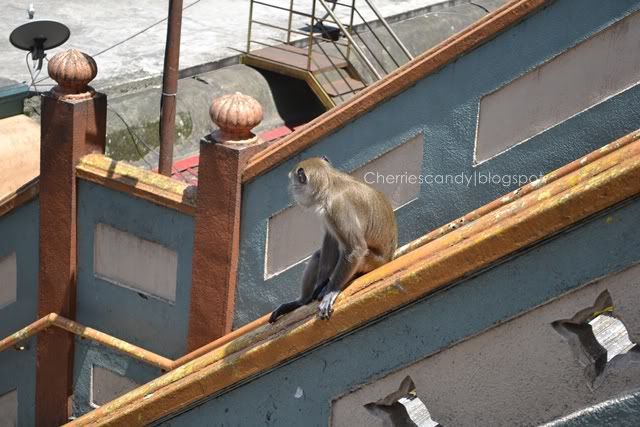 We saw a lot of monkey there. Some of them were so fierce. One of them staying at the halfway and not allowed people to pass by. It is so fierce :( So we gotta change to another stairway. lol
WOW
. Finally we're going to reach!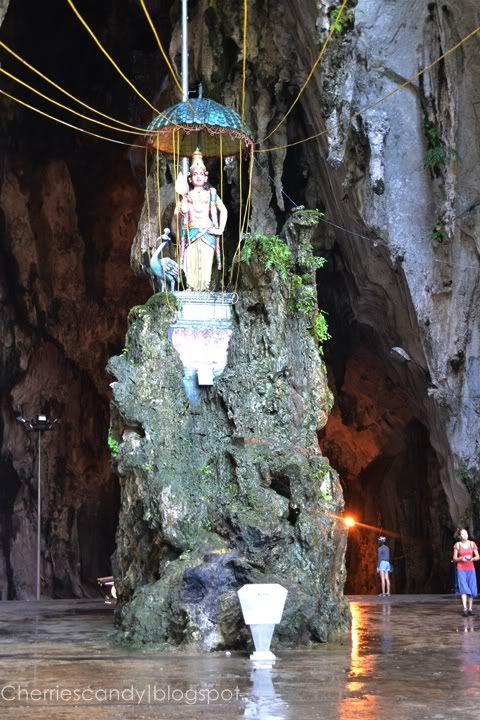 Finallyyyy~!! :D
It's tiring, btw =__=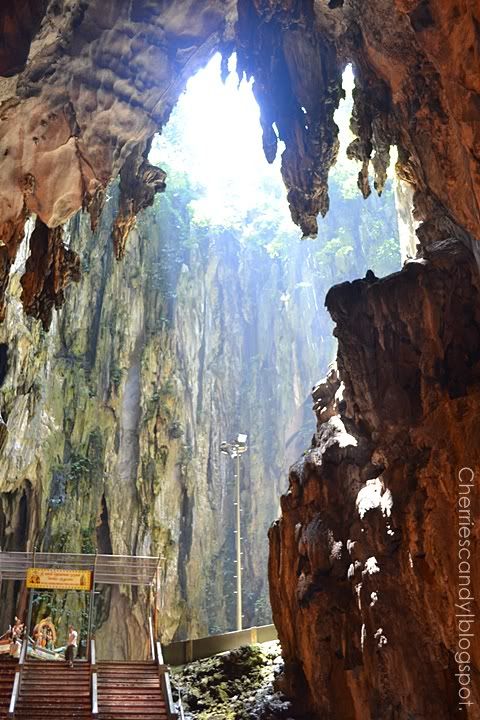 I was
sweating non-stop
. Saw the sweat on my forehead?
Awww
. Its
terrible
.

Its superb hot and tired after you walked so much of stairsteps, trust me =_=
But you will feel
the sense of accomplishment
when you are up here :D
Still have some
stairstep
s for us @_@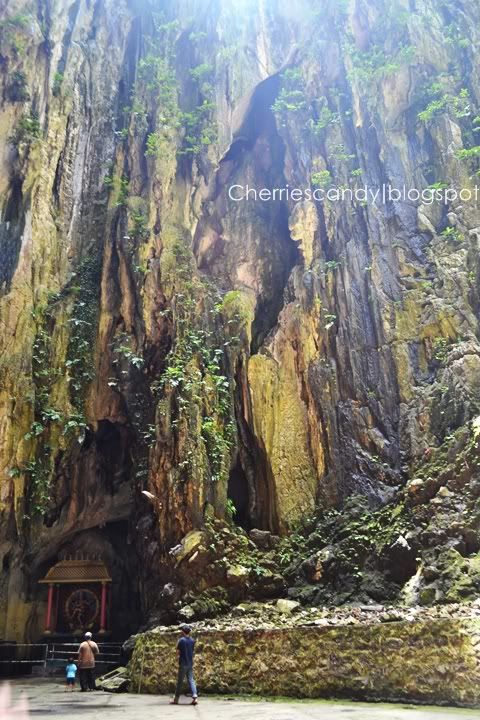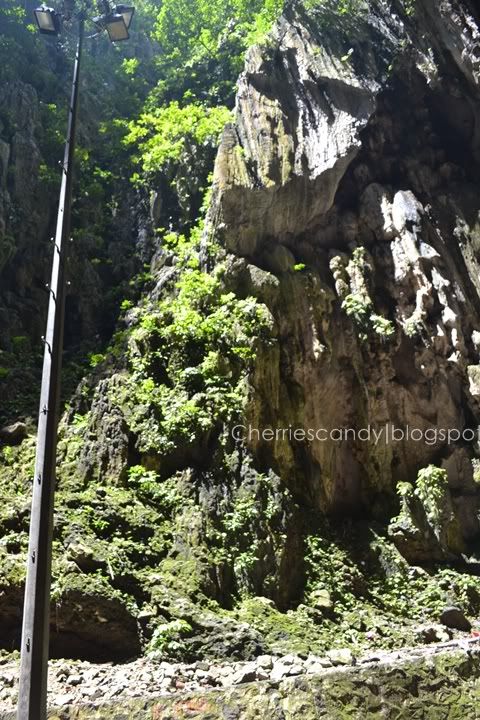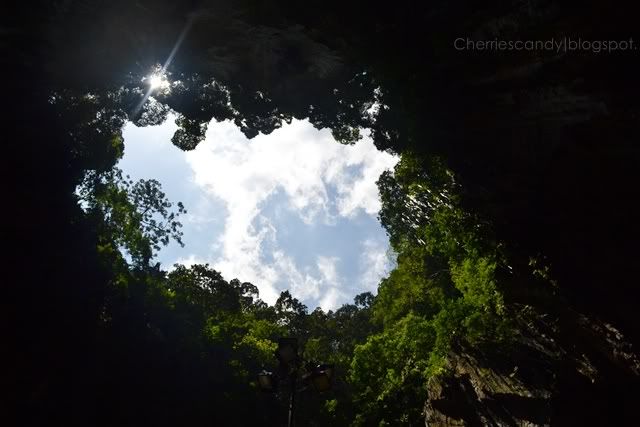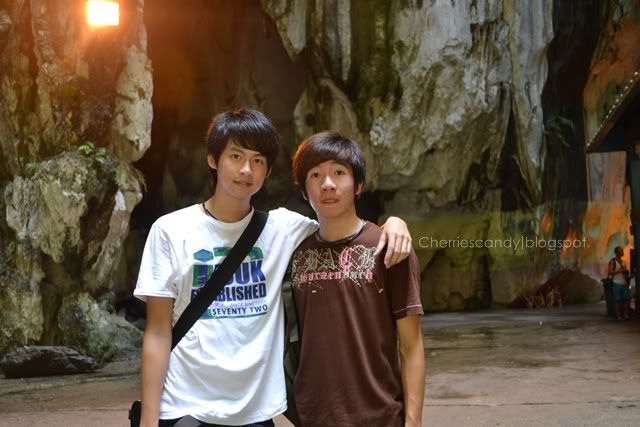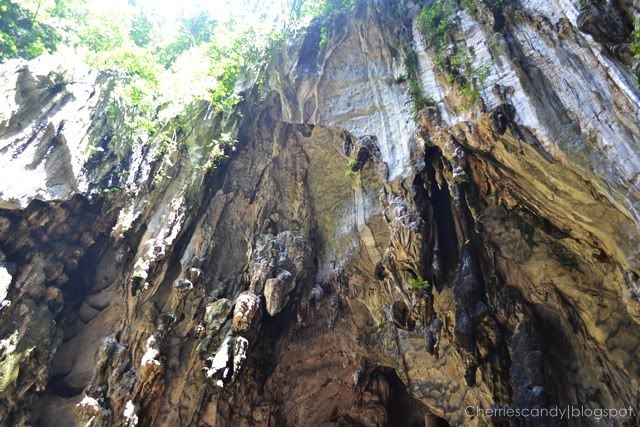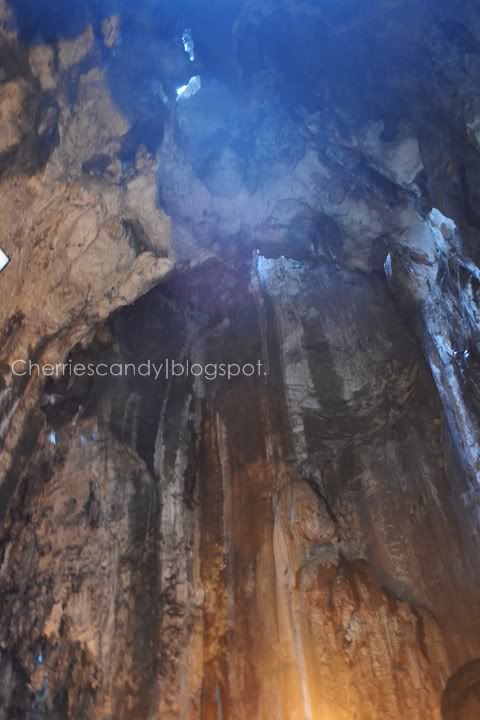 This is the bright one. There are another Dark cave there. But we were so tired and lazy to walk there, so its okay. loll.
Took a photo before we left :)
Ohhh.
The rubbish is everywhere. I think its the monkey's
good job
. lol.
Say
bye
to Batu Caves~! :D

Alright, went on our actual plan, movie :)
But we're already sooo hungry! So, lunch first ;)
Had our lunch in
McD
. Awww. It's been a while I ate McD. Can't take it always. Cause its oily and it's definitely not good for health.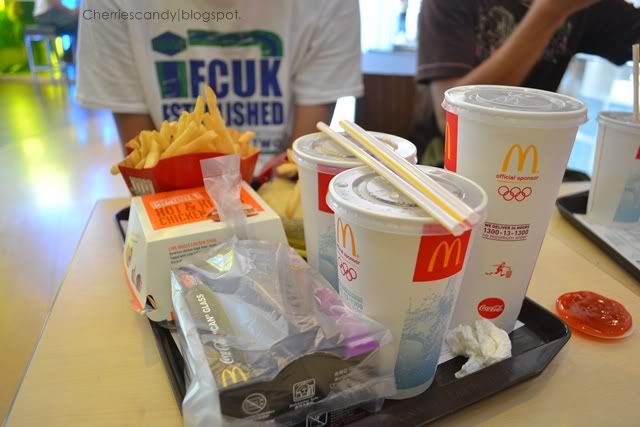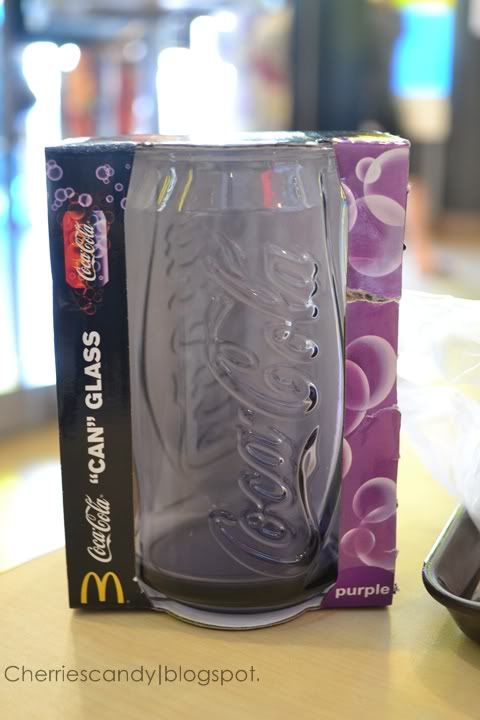 Ye got a purple colour
Can Glass
! heeee.
Alright, bought a movie tickets for the movie,
Thor
after our lunch.
Awww. Its
niceee
! :D It's just my personal view actually. Don't trust me so much. haha. But for me, its really nice :) Especially when you see Chris Hemsworth with his
8 pax
! You will like,
Awwwww
~

hahaha.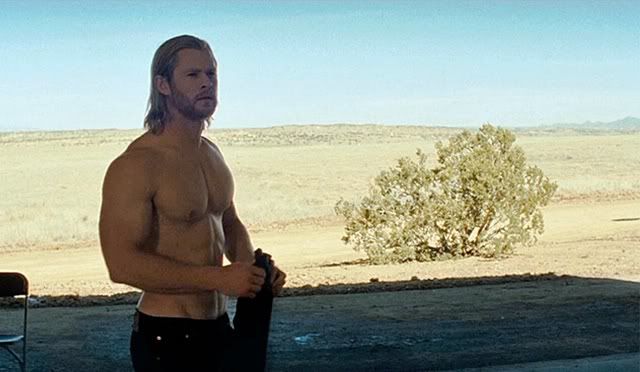 So
sexayyy
. hahaha. And yeah, he is not really handsome but he is so mannn ♥
I had alot of fun today! :D Thank youuu buddy! ;)