Went to Ker house after school. He asked me to help him to stick on some wall stickers on his new house's wall. So I'd promised him. Brother what~ aha.
Here are my works.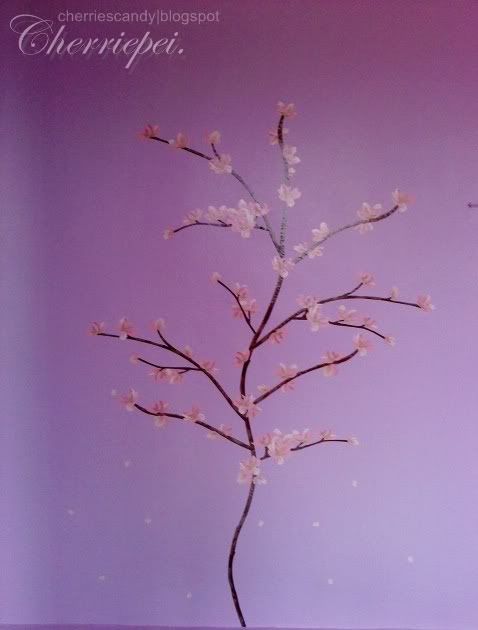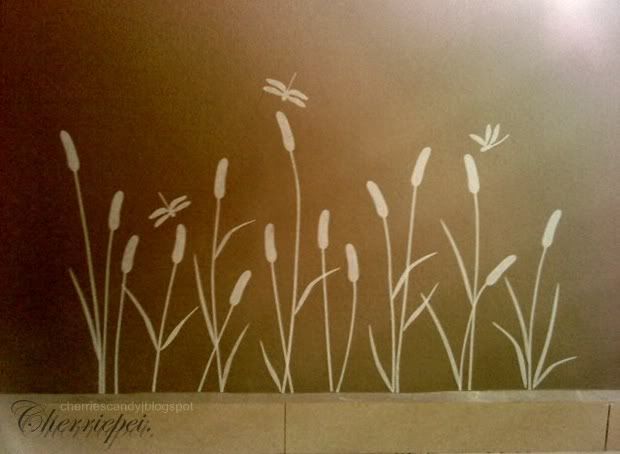 Not that difficult actually. Just need to tear off and stick it onto the wall. :)
Even this also I can do! MEN NEI SEI MEI~ (cantonese). muahaha.
I'd followed them to furniture shop to buy some lamp and table those.
I saw a lot of furniture. And I love it so much!
My desire for my dream house is getting stronger now. I really want to own a house very very much and I would decorate it to become super nice!
But you know what...a lamp is already like rm100-rm200.
Try to think...
What is the cost of the house?
After bought it, how about the money for ornament?
If I don't let it become as beautiful as I want, I rather don't buy the house then.
Which means, I gotta save alotttttt of money to do all that!
How am I going to earn the adequate money?
Now the fees for college also I don't know how can I pay. Aikz.
MONEY MONEY MONEYYY. I need you so muchhhh!
And I want you, tx5.
T___T