Since Mr.Liu was grumbled about he cannot view my blog thru psp cause he can't log in and ask me to un-private it, so I do :)
See, you should pamper me more ! aha :P
Btw, he is at Ipoh now. Too bad am not tag along, cannot keep a watchful eye on him. tsk.
Anyway, I miss you :)
Went to my bro's house today. This is the first time I've been to his new house. Its not roomy but neat and comfortable :)
This puppy was just as big as my palm (or may be bigger a bit) few months ago.
Now, it is fat. He cant wear the clothes that we wore last time. HAHA.
when put it on him, he was no longer moving. Idk why. hahaha.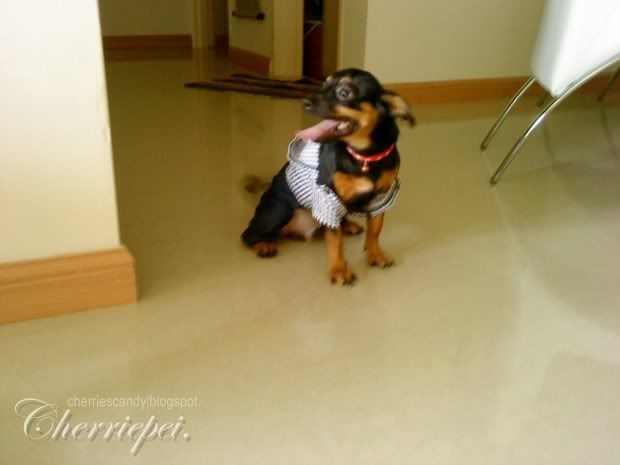 So my Liza(my bro's gf) changed another clothes for him. Its much more better :D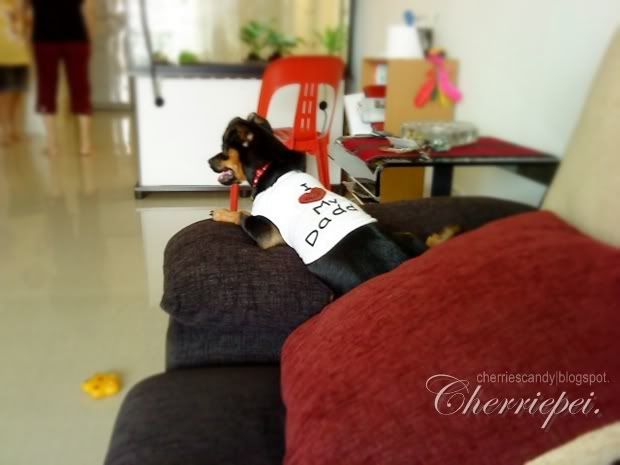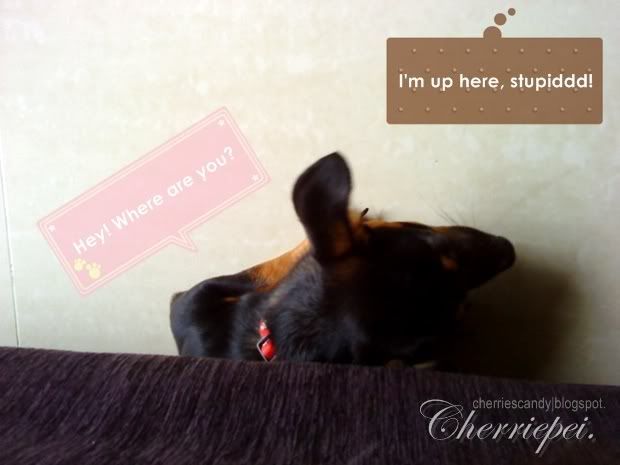 See, my grandma pamper it alot :)
Btw, can say that my bro is kinda success in his life so far. After all he is just 27 now. lol.
I hope to be capable to buy a new house by myself at the age 27 too.
I will work harder and get it. I am not rely on my boyfriend 100% kay.
Last time they all said I coupled with my ex was because of his money.
Now, I can proof to you guys that I was not.
My current boyfriend, Mr.Liu, could not buy me anything I want too. But I never thought to leave. Money is very important. But I wouldn't leave him just because of that :)
I love you.
By the way,
I got a call from my lovely Jean at noon. Awww I miss her so damn freaking alottt!! aha :D
Who knows chatted halfway my battery finished. ish.
Wanna past my spm faster so that I can always see her! I think la. haha.
Anyway, miss you darl.