Oops, I've forgot to mention about my
bday present
from Mr.Liu :S It's a heat curling iron that I craved for so long :D Aww thanks babyy ♥
Alright, I plan to perm my hair today :D Actually I love curly hair. But since am a super duper lazy person, I will not make a permenant one. Cause if permenant, you have to always take care your hair well and use a lot of hair care products everyday. Aww it's tiring @@
So, I plan to perm my hair by my ownself this time! Eventually I've found that I don't really know how to perm it. hahaha. Will start to learn from now ;)
This is a picture
before
perming.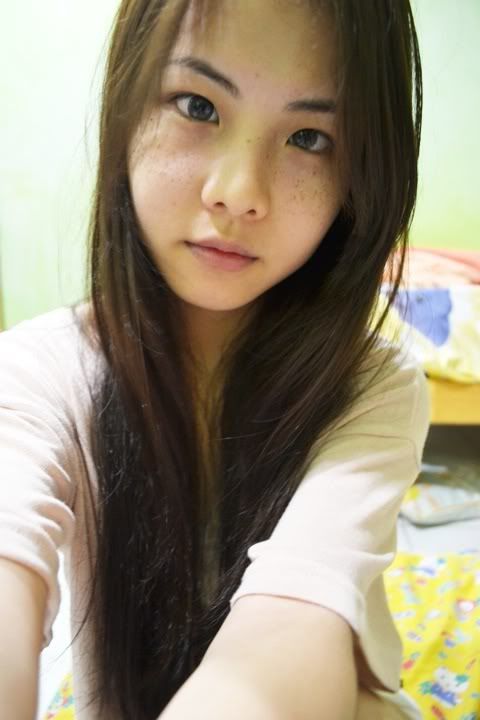 And
after.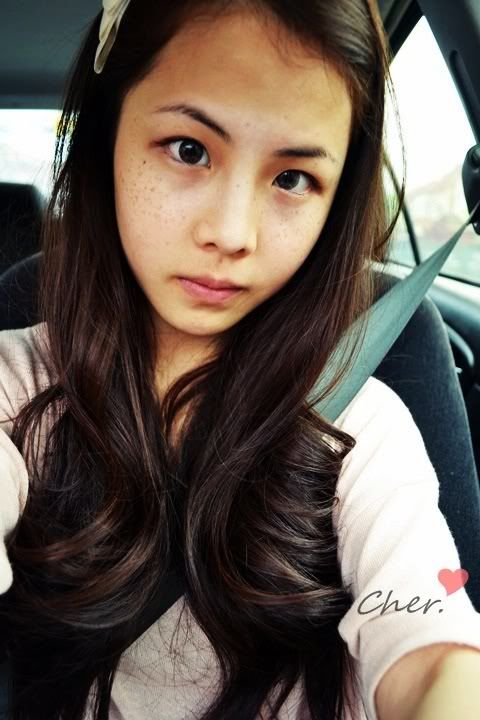 Actually I'd planned to wear the hairband, but Mr.Liu prefer me with a lil bit fringe so I took off the hairband :3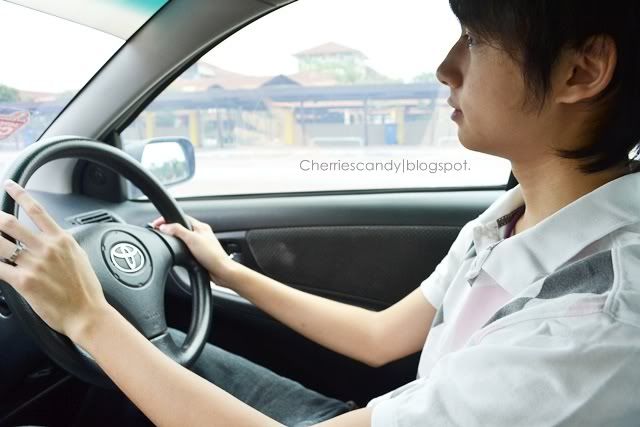 Awww. So serious when driving huh! While I was camwhoring beside. hahah :P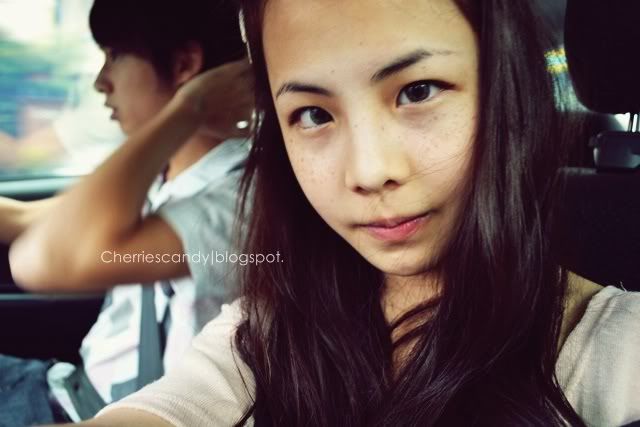 Wooo. There are sooo many people today. It's really difficult to find parking especially on Sunday :S but luckily we still got one. Teehee :D. Once reached Sunway then headed to cinema to get the movie tickets, we already booked thru online :)
After got it then went to
Amp Square
for sing K session :)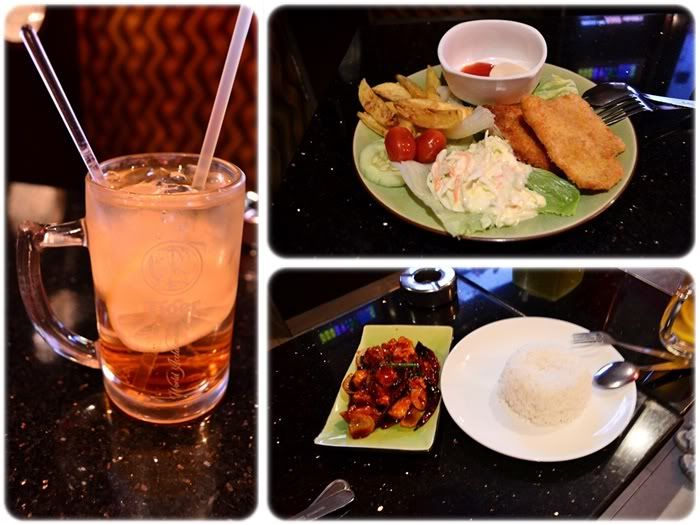 It's price considered as
cheap
. About RM40 for two person, including a main course, a drink, a soup and a jelly :) But the soup and jelly not really nice :X, and the toilet is kinda terrible :S Have to be improve huh~ haha.
Yay! It's time for
lunch
! :D
Kenny Roger
was our choice of the day :)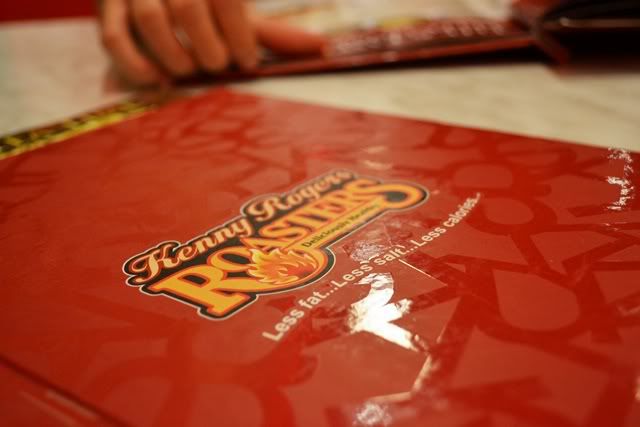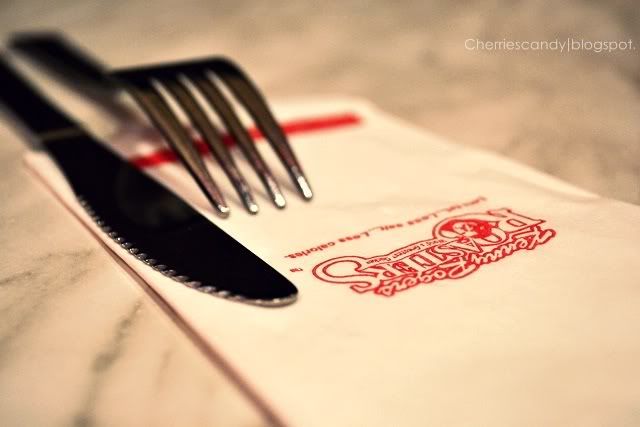 Camwhore before the food served up :P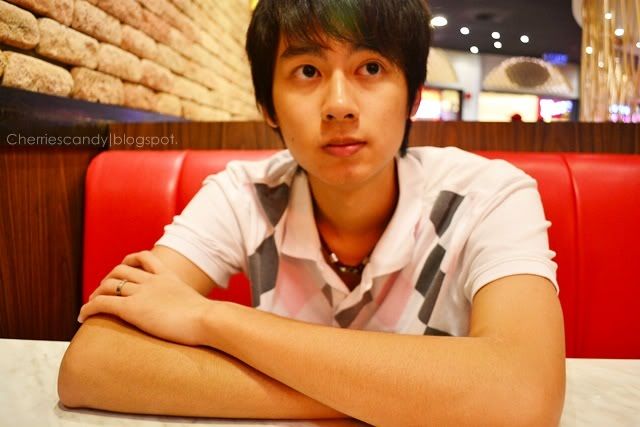 More photos will be upload to my
facebook page
:)
http://www.facebook.com/pages/Cherriepei-Ye/137477242982082
Woohoo~ Finally can eat :D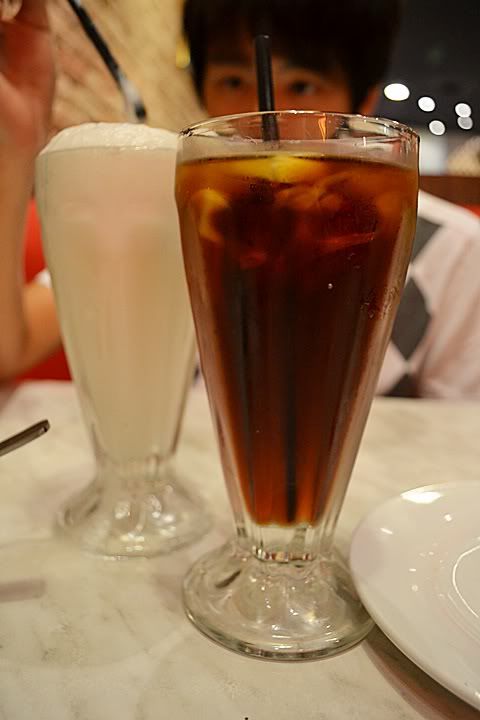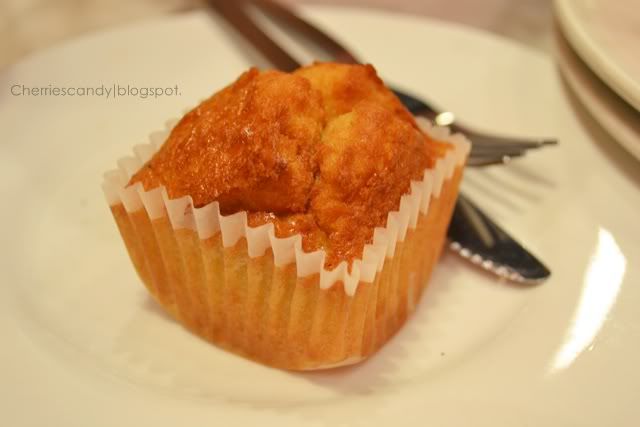 Love the
muffin
so so much ♥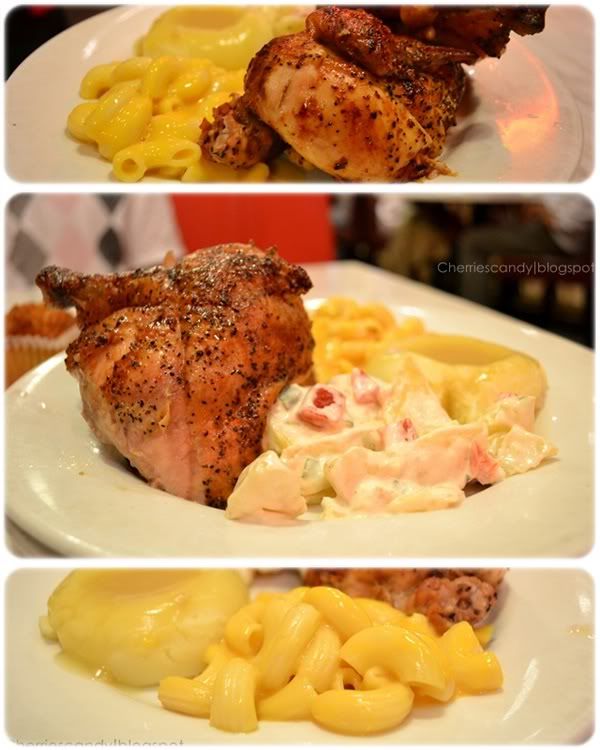 We ordered 1/2 meal and shared together as I must can't finsih those side dishes by myself. It's wasted thou.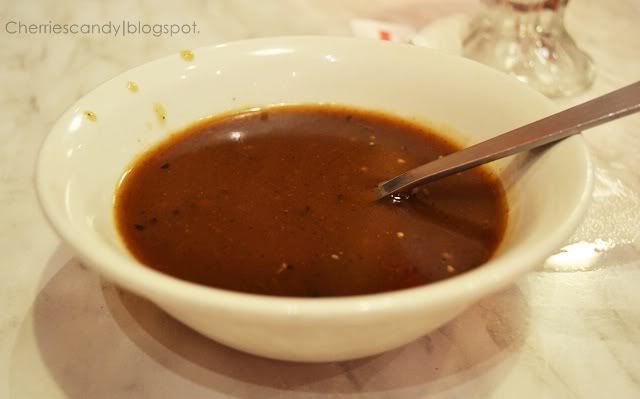 The Black pepper sauce :)
These tissues was bought by me from 7eleven yesterday. Cause baby saw his classmate used it and asked her where to buy. After I knew that, I'd bought all five designs at once right after that day. Muhahahah :P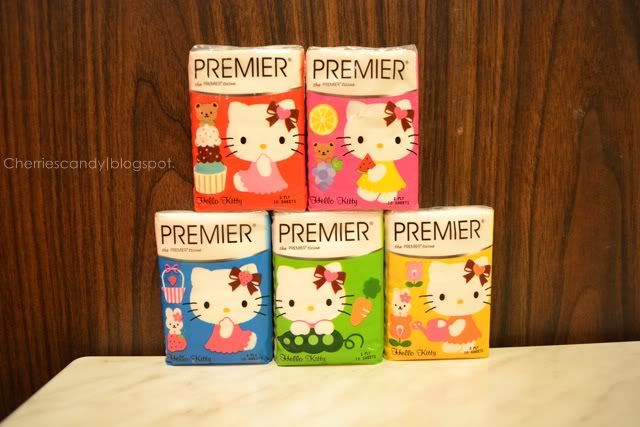 Hello Kitty ♥
I dunno why my hair just can't be curled well and last long :S
So I've bought this. Hope it's work. heheh.
After our lunch, it's time to watch movie ;)
We bought this combo before going in.
So sad that I didn't buy the KunngFu Panda one :( When I wanted to buy it, Mr.Liu said it's such a
waste of money.
So I didn't buy. Now Transformer one not waste money pula =__=
Anyway, I kinda like it too :P
Take some photos before going in :D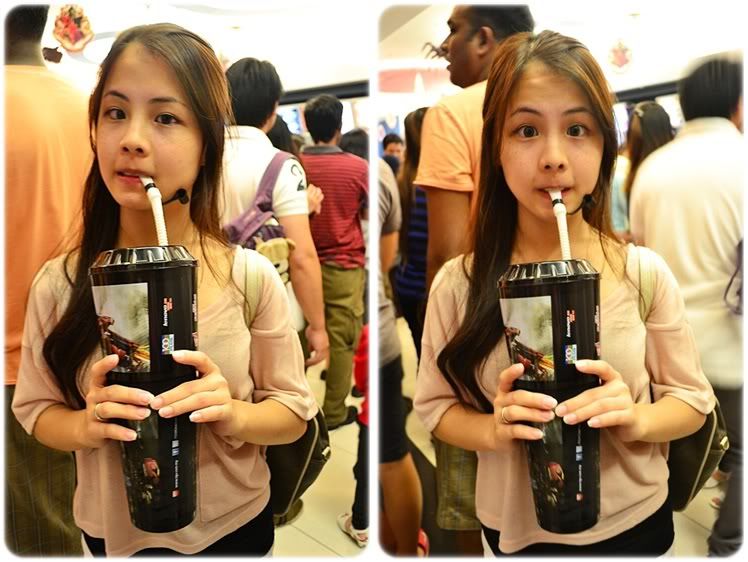 Finallyyyyy I'd managed to watch this movie,
Transformer 3
!!!!
It's really
awesome, fantabulous and amazing
!!! The proove was after 11 days the cinema was still fulled of people. So sad that I've missed Transformer 1 & 2 :( I promise myself that I will not miss Transformer 4
(if got la)
!! Am willing to sit there for 3 plus hours until my ass is
flatten
. haha.
Since this is the first time baby drive out alone, so we gotta go home earlier. About 7pm++ already off from Sunway. Anyway, am sooo happy today :D thanks baby ♥
Byeee :D
xoxo;
♥